Ballerina Shoes Cupcake Toppers with Pink Satin Bow Decoration
Ballerina Shoes Cupcake Toppers with Pink Satin Bow Decoration
PRODUCT INFORMATION
Delivery & Returns
PRODUCT INFORMATION
Plan a beautiful ballerina party that your guests will adore and your child will love so much she will dance all the way to her next birthday. Your Ballerina Birthday Party will be sparkling much fun with our sweet gold or silver ballerina shoes party toppers. This theme is perfect for a ballet birthday party or for a congratulatory party honoring your successful ballet recital. Cut from heavy glitter stock paper, Ballerina shoes toppers are attached on standard toothpick and are single sided with white backing.
Pink Satin Bow is finishing the decoration.
Made from high-quality gold or silver glitter card stock. Our toppers are durable and easy to use. No additional setting is needed. 
Each pack contains 12 or 18 cupcake toppers. You can order as many as you need by adjusting the quantity.
Combine with our gold glittered cupcake holder for a finished sparkling look. 
Delivery & Returns
Destination

Standard shipping

Expedited shipping

United States
6-9 business days
3-4 business days
Europe
8-11 business days
2-3 business days
Canada
8-11 business days
3-4 business days
Australia & New Zealand
12 business days
4-6 business days
Asia
12 business days
3-6 business days
YOU MIGHT ALSO LIKE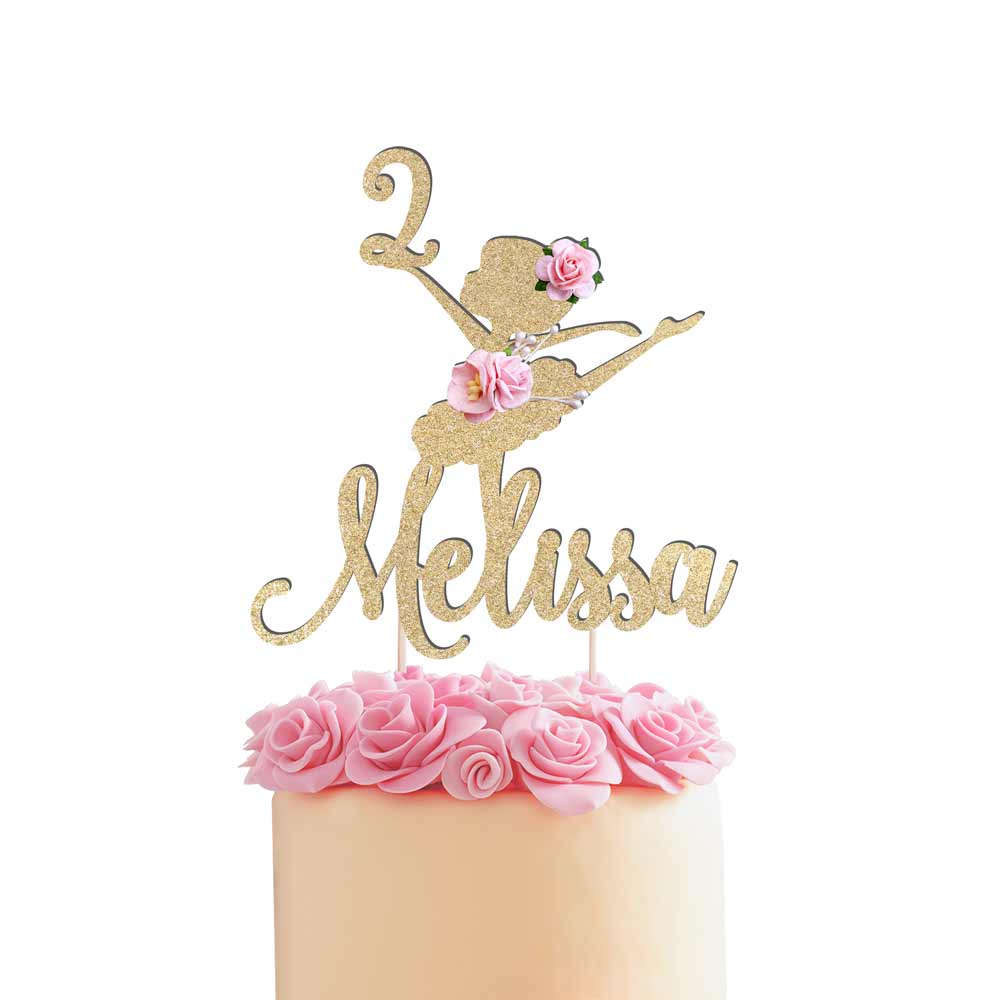 It is easy to plan a ballerina themed party with unique decoration idea such as this adorable personalized cake topper with twirling ballerina. Perfect party decoration if you are throwing a ballerina themed birthday party or ballet class party. It...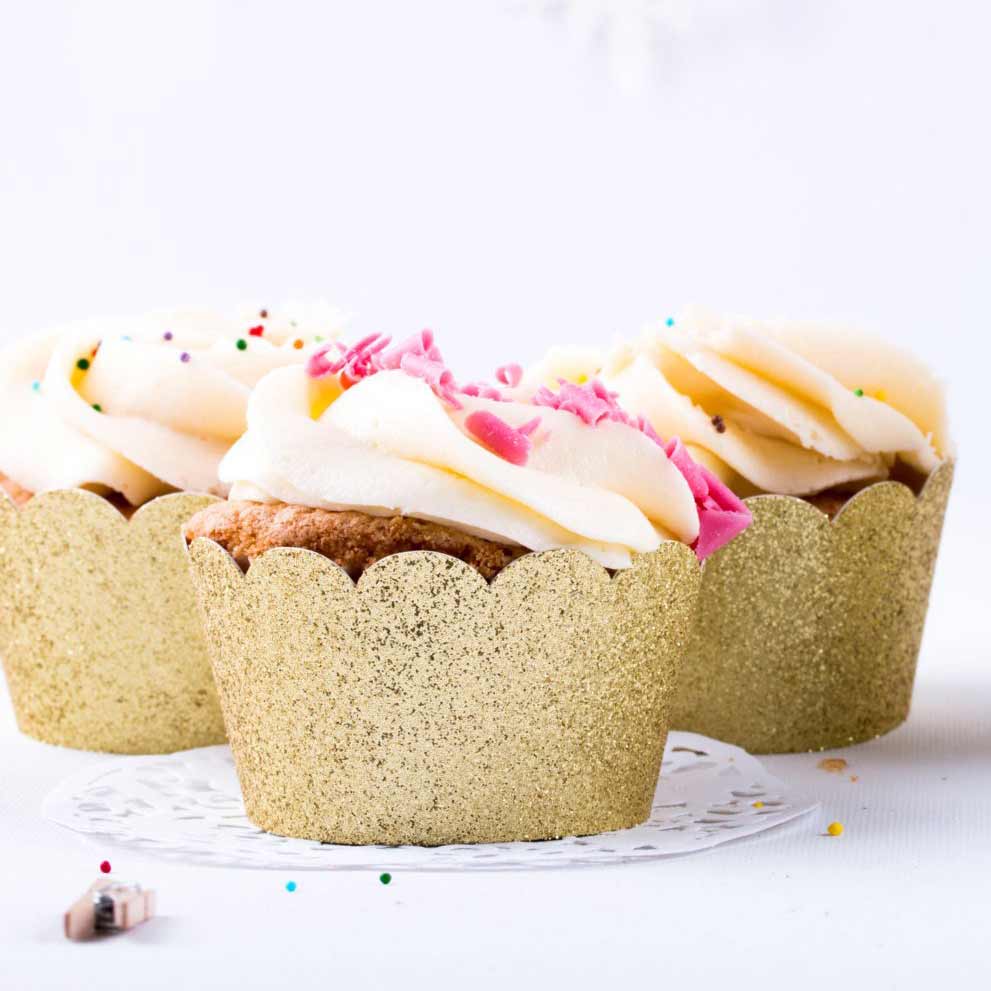 Dress up your cupcakes in sparkly gold wraps and make your table decoration sparkly and unique. Take your dessert presentation to the next level with glitter cupcake wrappers in silver or gold your guests will love! It is an elegant...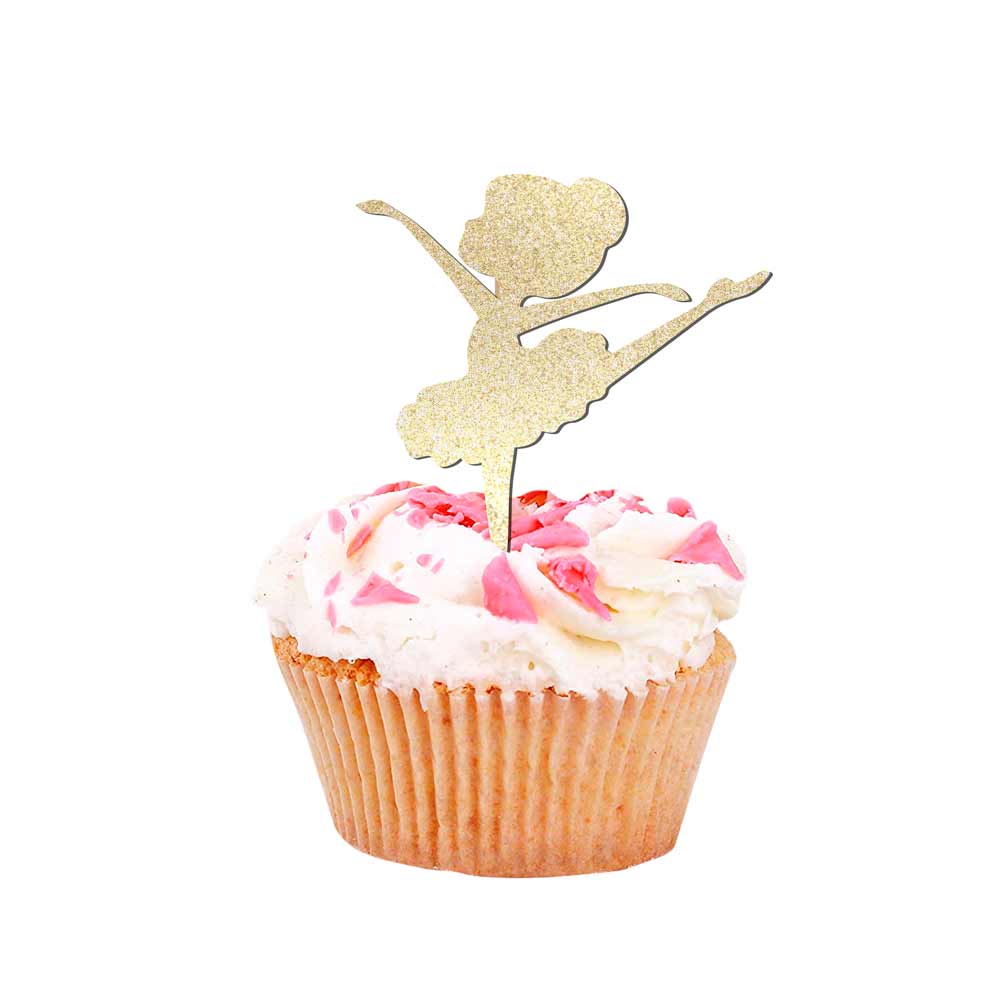 Make the table sparkle with our amazing ballerina cupcake topper. Perfect if you are throwing a ballerina themed birthday party or ballet class party. It will make all the guest swirl around the table decoration. Easy to plan a ballerina...